OCPA MEETING LOCATIONS
Visit OCPA's New Webite at:
http://www.oregoncoastphotoclub.com
---
The organization normally holds two meetings per month (plus an additional Board meeting), generally on the first and third Mondays of the month (check the calendar for exact dates) at 6:30 pm.
Currently we are using the conference room at the North Bend Medical Center in Coos Bay, Oregon for our "Visualizing" and "Technical" meetings.
MAP
close the new browser window to return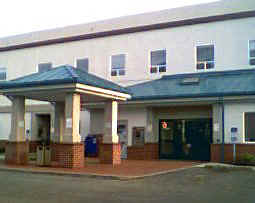 Our Board of Director meetings are typically held in the Newmark Center at Southwestern Oregon Community College in Coos Bay, Oregon (6:30 pm).
MAP
close the new browser window to return
---
When you want to return to OCPA's Website Opening Page,
just close this browser window
---
| Events and Activities | Calendar |
| Meeting Locations | Bylaws | Policies and Procedures |
| Various Rule And Guidelines |
| Contact OCPA |
| About OCPA Home |
---
If you have reached this page using a search engine, you may not be seeing the entire thing as this site uses frames. Click here to reset the page.
| About OCPA Reset |
| Return to OCPA Website Opening Page |
| Contact OCPA |
---
Copyright © 2002-03 OREGON COAST PHOTOGRAPHERS' ASSOCIATION, Inc. All rights reserved.
Version: 2.0
Revised: November 25, 2002